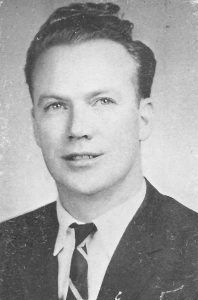 On December 5th 1969, Evangel Temple was established by the late Reverend Lee Roy Maxey, his wife Mary Lou, and a few families and friends as a Full Gospel Church.  Evangel Temple was established for no other reason than to carry the message of the Gospel to Saint Louis and its surrounding communities.  We are grateful to God for His sustaining grace and power that has enabled this humble congregation to remain all of these years and we are grateful for the many wonderful people that have supported the church with their prayers, finances, and attendance.
Because of Gods grace and the members of Evangel Temple, literally thousands have been reached, blessed, and helped all over the Saint Louis area.  In the early years God gave Pastor Lee Roy Maxey a ministry to many unsaved elderly people.  Because of this, many of them are in heaven today.  In the early years there were many children and young adults as well which gave the church a well-rounded ministry.
In the mid-seventies, the church relocated to its present location.  Although the facilities have never complimented the potential that the church has had for ministry, it has moved ahead doing all it can to reach out to hurting people and providing an environment that promotes the presence of the Holy Spirit, and brings edification to the Body of Christ.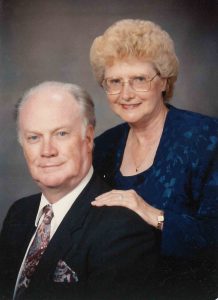 In August of 2000 the late Reverend Lee Roy Maxey resigned due to illness.  By October of the same year, after receiving a vote of confidence by the congregation, his son Harold D. Maxey became the Pastor of Evangel Temple.  Although many methods had to change due to this transition and Pastor Harold has a different style of ministry, the Glorious Message of the Gospel and the Message of the Cross of Christ has remained the same; Jesus Christ, our Savior, our Healer, our Holy Ghost Baptizer, and our Soon Coming King.
Evangel Temple has had God's hand upon it and will continue to seek the blessings of God Almighty as it ministers to the saved and unsaved alike.  Having been founded upon a strong foundation, Evangel Temple continues to build upon the same.  Evangel Temple has always been a Missions Minded Church with a burning desire to spread the gospel to the unsaved.  Since its inception it has supported missionaries and mission works both locally and around the world.
As a classical Neo-Pentecostal Church in Doctrine and Faith, it aspires to continue to be a Full Gospel, Christ centered church.    Presently, Evangel Temple is a strong church with a lively, strong and committed congregation.    Filled with amazing potential for the future, Evangel Temple is grateful for over forty five years of ministry that God has given it and looks forward to many more years to be used of God.